Posted by SENTRY Products Group on 22nd May 2023
Did you know that SENTRY Solutions has been a leader in the industry of gun cleaning for 4 decades? Founded 40 years ago in Wilton, New Hampshire, using dry film technology to combat corrosion, friction and wear, Sentry Solutions' oil-free products were quickly adapted by the Navy SEALs to protect firearms and gear from the extreme environments of combat. Best known for their Tuf-Cloth that delivers a micro bonding oil free shield and on a spill-proof, long-lasting, lint free impregnated cloth in a resealable pouch.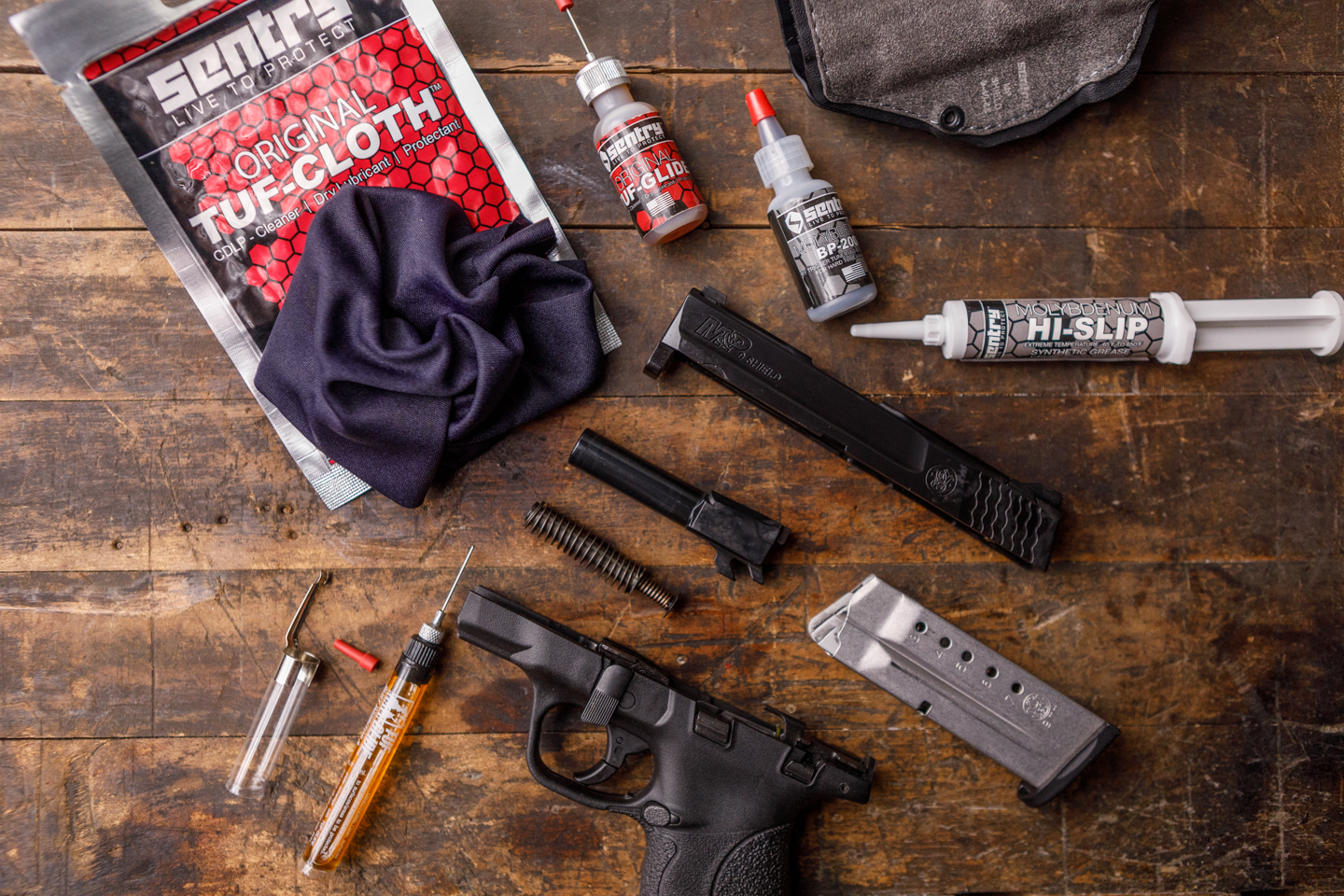 SENTRY has since evolved into multiple solutions and applicators, including sprays, needle applicators, grease and powder. In addition to cleaning your weapons, barrels, slides and all components, SENTRY Solutions are perfect for knife cleaning as knives are always in need of that monthly cleansing to keep them functional and corrosion free. As you can see below, these knives are in DESPERATE NEED for some cleaning!!!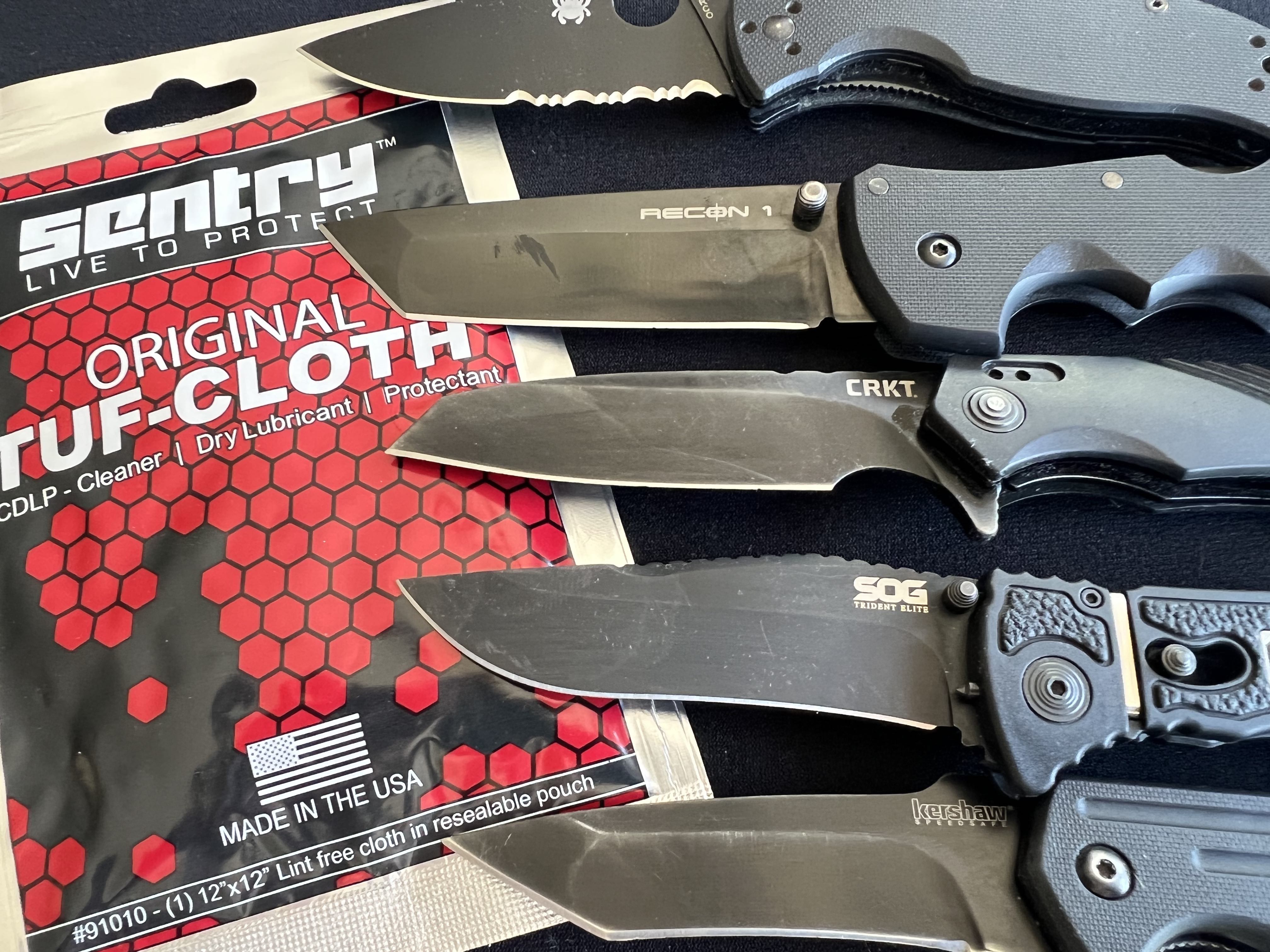 SENTRY's Marine line of cleaning solutions offers additional protection against in highly corrosive environments. Marine Tuf Glide™ is based on the original Tuf Glide™ technology but formulated for use in these highly corrosive environments, such as saltwater or high humidity. These cleaning solutions offer unsurpassed protection for anyone that carries a concealed firearm and would typically use gun oil or gun oil lube. Easily kept in your range bag or on your workbench, you'll get many uses out of this gun solvent when added to your gun cleaning kit.