Posted by SENTRY Products Group on 1st Mar 2023
Many handgun owners will spend between $400 - $1500 on each handgun purchased in their lifetime, but don't take into consideration the minimal extra spend to keep that investment protected. You've probably seen it yourself, where people go to the shooting range and especially if it's an outdoor range, lay their weapons down on hard wooden surface unprotected. Worse yet they jam multiple handguns into their range bag resulting in scratched slides, frames and optics. Protecting your weapons in a pistol case, storage, during transport and at the range, is paramount to ensuring your investment lasts a lifetime.
The typical options to protect the firearm is either the plastic case it had shipped in, a gun rug or a range towel. These take considerable space in the range bag or safe and offer limited protection. There are two new options available which offer premium protection without the bulk. The first is a SENTRY Go-Sleeve which is a zippered neoprene soft handgun case with a padded divider providing storage for a handgun and magazines. Available in three sizes they offer complete protection in a space saving size. The second is the SENTRY SlideBoot, a stretch to fit neoprene cover for the slide and sites of your handgun. Offered in four sizes for striker fire guns and three sizes of 1911. There are even Slideboot styles to support firearms with red dot optics. Both Go-Sleeve and Slidboot provide confidence in your handgun protection in transport and in storage.
Neoprene is normally found in items like wetsuits, and as a firearm cover it has several advantages. It is soft and resilient offering protection against dings and scratches. It stretches to fit, so it will go on snug and not lose it shape over time. Neoprene is very stable and not affected by oils or chemicals. These advantages are the same reason Neoprene is the material used in SENTRY's Scopecoat optic covers which are the choice of leading optic manufacturers worldwide.
Additionally, most people don't even consider protecting their handgun slides. They typically only use a small zippered handgun case for transport, but not in storage or when locked in the safe. The neoprene Slideboots offer complete end to end slide protection. Couple that with a SENTRY Handgun Go-Sleeve soft pistol case, and you can have confidence in your handgun protection for all of your handguns to and from the range.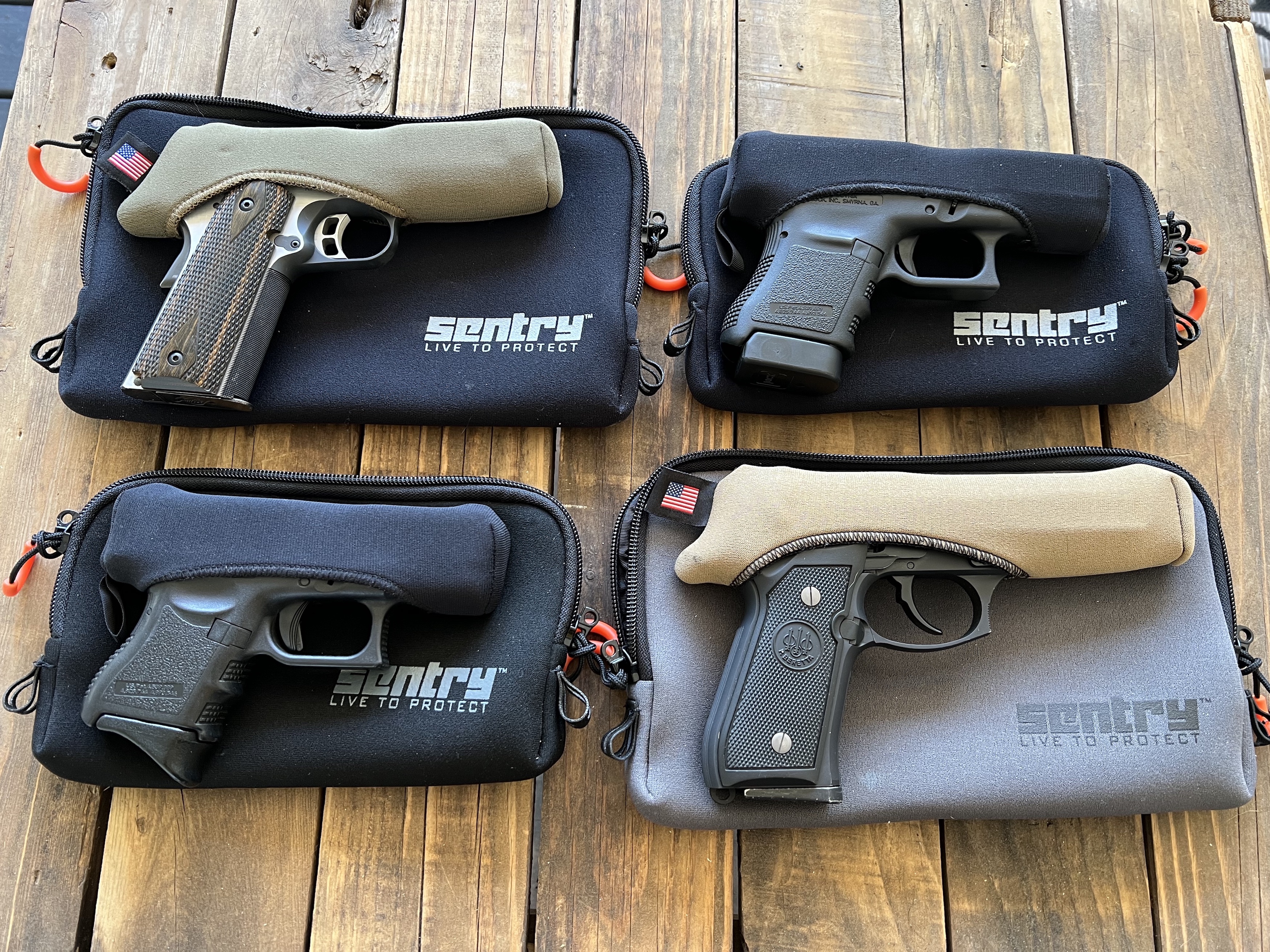 It's so easy to get scratches and dings on your weapons if they are not handled properly around hard surfaces.
The neoprene Slideboot offers complete end to end handgun slide protection. You can use them if you put your weapons side by side in your range bag and not worry about slides scratching against each other when moving around. You can stack weapons on your shelf in your safe without the same metal to metal damage.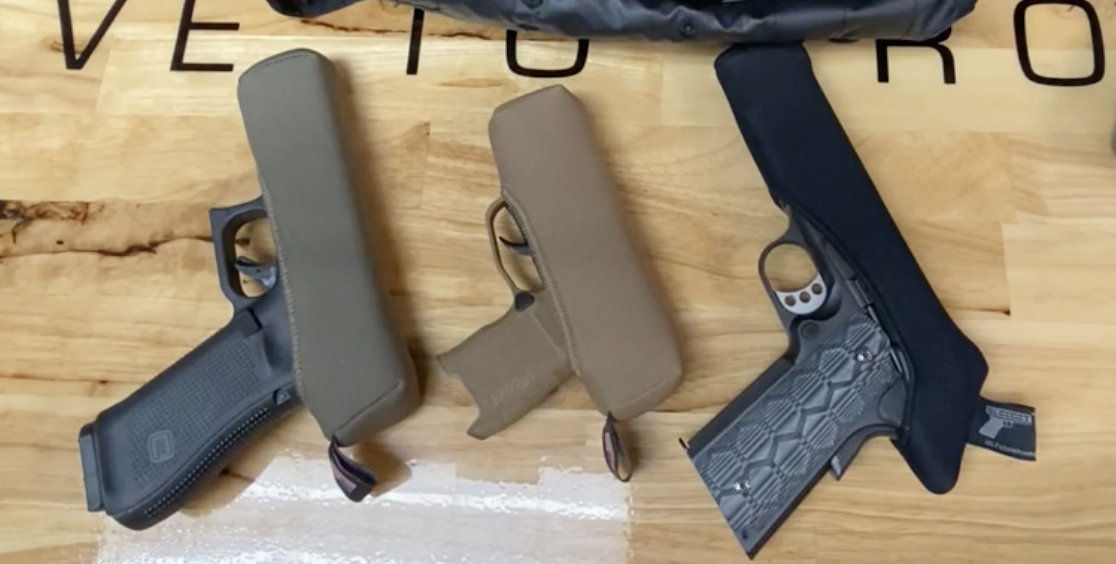 For only $12.99, SENTRY Slideboots are available in multiple sizes for multiple weapons. Autos ranging in size from Sub-Compact to Compact to Full Size, as well as with or without Red Dot Sights, and a variety of 1911 series weapons with a beaver tail design. They come in Black, Coyote Brown and Dark Earth, stretch to fit and with a pull tab for easy covering and removal.
Made in the U.S.A. and backed by a no questions asked LIFETIME GUARANTEE, you can't go wrong with extending the longevity of your weapon with Slideboot protection.